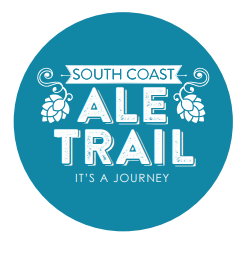 The craft beer trail which launched recently connects 8 Breweries along the South Coast of NSW.  Stretching from Wollongong to Pambula near the Victorian border, the Ale Trail delivers a diverse range of breweries as it winds its way along some of the country's most beautiful Coast line.
Starting at Wollongong with Resin Brewing which sits inside the newly renovated Bulli Railway Guest House. Once derelict, this historic building on the train line dates back to 1887.  Resin Brewing bought the Railway Guest House site in 2017 and they spent two long years transforming the crumbling building into the microbrewery and brewpub that exists now. The gastro-brewpub offers hand crafted local beers and a food menu to match.
Just a short trip down the road and you will arrive at Reub Goldberg Brewing where it's not just the name that sets it apart. Reub's ethos is that "A beer should be drunk in the shadow of the brewery in which it was made". Their goal is to provide quality, fresh beer in the most sustainable way possible. It's a small brewery with a hyperlocal focus – providing just enough great beer to service the thirst of the local area and of course a few visitors to the region as well. They don't currently package their beers but offer a fresh growler takeaway service.
Head down the freeway and in the shadow of the iconic Buddhist Nan Tien Temple, you will find Grassy Knoll Brewing and Bulli Brewing sharing a space in a quiet industrial area. These 2 breweries compliment each other with Bulli brewing big West Coast IPA's, Belgian Beers, Red and Black IPA's, whilst Jeffrey Argent from Grassy Knoll tends to brew more East Coast and Hazy styles of beer.  
Moving on you will discover South Yeast Brewing in an industrial estate just North of Nowra. Run by local brothers Joey and Simon Panucci who are both accomplished musicians and now brewers, they can often been found jamming with other musos in the venue for a lazy Sunday Session.
The popular seaside town of Huskisson is the next stop where you will find Jervis Bay Brewing who have been around since 2019. The relaxed vibe of the venue reflects the laid back lifestyle of Husky, but they do take their beers seriously winning 2 Gold, 3 Silver and 2 Bronze medals at the 2021 Australian International Beer Awards.
A bit further South and you will come across Camelrock Brewery which is actually located in Wallaga Lake Holiday Park just North of Bermagui. Camel Rock Bar & Grill was the first Brewery on the Sapphire Coast and they claim to be the first Micro-Brewery built in a Holiday Park anywhere in the world.  The grill features American influenced burgers, ribs to complement their beers.
The last stop is Longstocking, in Pambula, just a few minutes south of Merimbula.  The brewery is part the Oaklands complex which includes a nursery, café, art gallery, petting zoo and event centre so there is something for everyone. From the green space inside, to the deck or in the beer garden, you can enjoy fresh local oysters, woodfired pizzas and Live music. Long Stocking brew classic styles like Pilsners, Irish Stout and Red Ales.
The Trail covers 370kms, 8 breweries and over 70 beers and with more breweries opening along the South Coast soon, this trail is sure you be one for Craft Beer lovers to travel. Remember the South Coast Ale Trail is not a destination, it's a journey !
With new breweries constantly opening across Australia it's hard to keep up with them all, so you tend to look out for ones that stick out. When you see a post about a beer company claiming to be from "The most influential family in Australian brewing history", that does prick your attention. That is exactly what happened when I heard about Breheny Bros Breweries.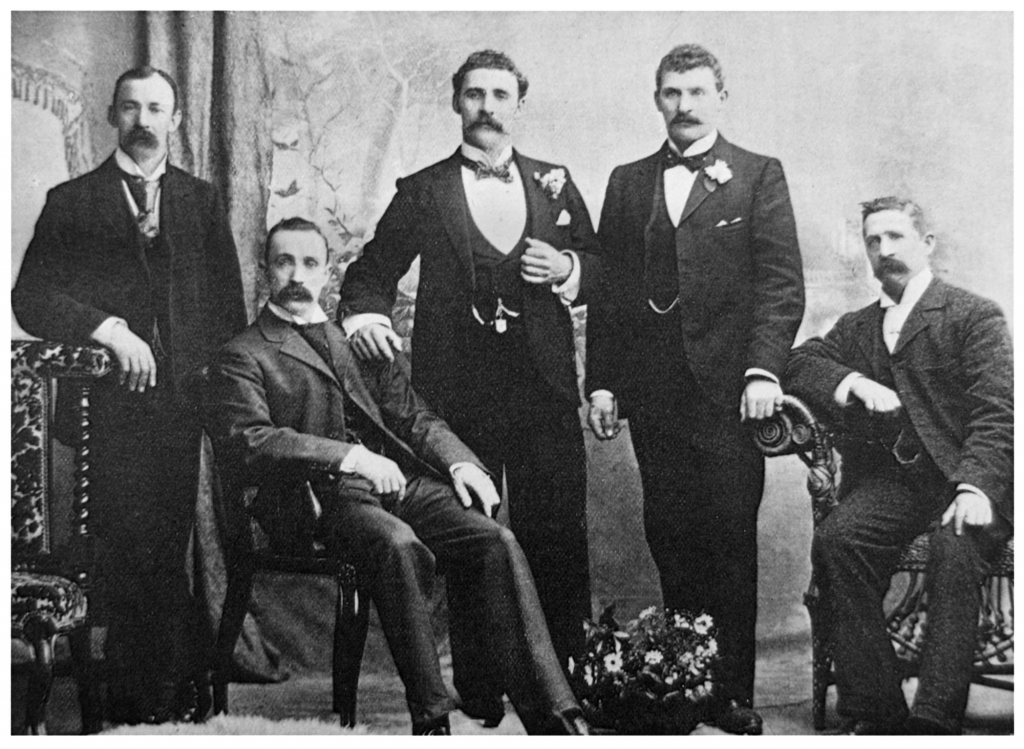 A quick online search turned up the website which touted claims such as "18 Breheny men working in dozens of breweries from 1850 – 1950." Now this isn't your usual back story for a new brewery where "3 mates quit their jobs in IT to follow their passion for beer" and launched their new Brewery called "Bro, Bro and Bro Co". (Credit for that name goes to Tiff an Linds from Crack the Ceiling Podcast). This is a serious back story that claims that Breheny Bros are Brewing Royalty and that was something I needed to find out more about.
You can watch my interview with James Breheny, Managing Director of Breheny Bros Brewries or keep reading.
The website was quite informative with detailed stories about the families brewing history and their involvement with several major breweries including Abbotsford and Geelong which both ended up being owned by CUB. The history spanned over 100 years and there were still Breheny decedents working in the brewing industry today, most notably at Grand Ridge Brewing in Victoria. It became quickly apparent that this was no marketing hype, but a genuine story about a family that made significant input into the Australian brewing industry.
As much as I love my beer history, I also wanted to know more about the beer and again, the website provided plenty of detail. There were numerous "old labels" of beers with "classic" style names like Sparkling Bitter, Royal Lager, Queensland Bitter, and Superior Stout. Of course I had to put my style Nazism aside knowing full well that the BJCP style guidelines didn't exist in the 1850's so the real question was, "How can they brew beers that were as authentic as the labels?"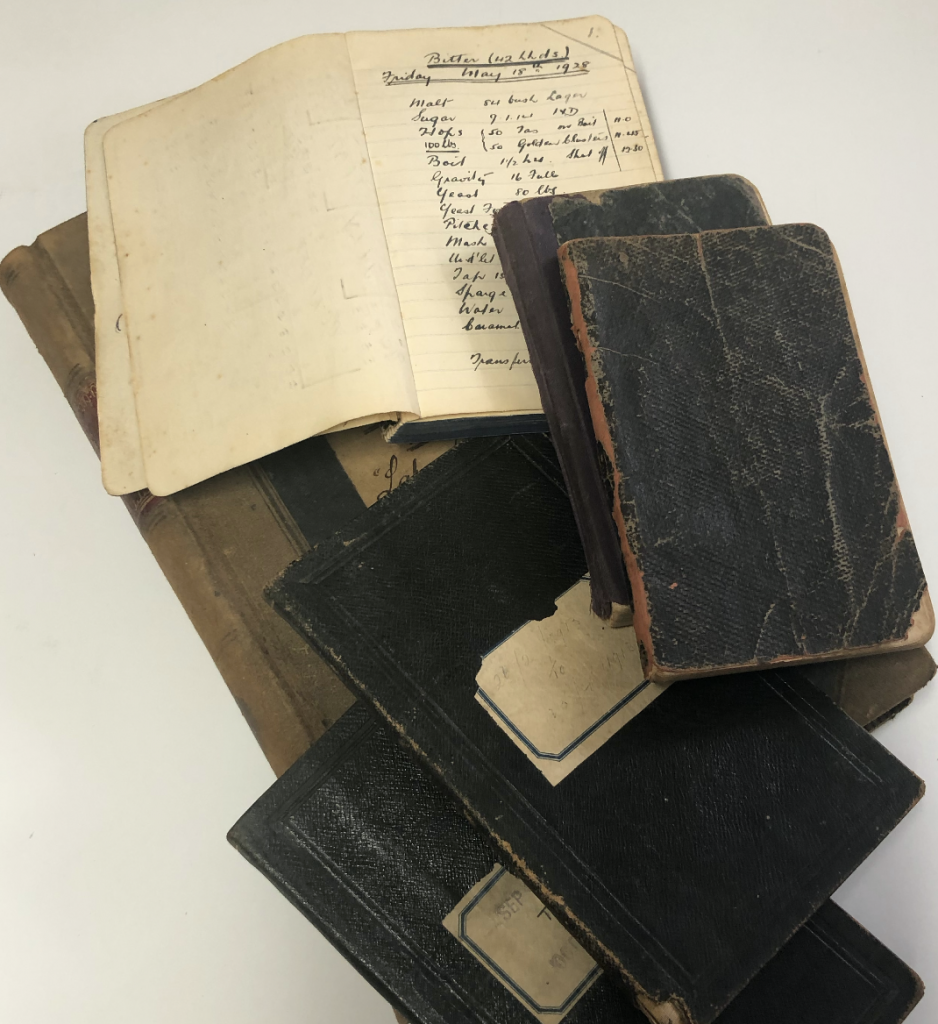 Then I read "Descendants of the original Breheny brothers discovered the original Breheny Bros Breweries recipe books from the 1920s ". Imagine the excitement of coming across a recipe book of beers over 100 years old. My head started spinning, first thinking about holding a significant piece of history and then dreaming about what that beer would taste like.
That's where James Breheny found himself in 2021 in the middle of covid, when his cousin John Breheny lent him one of the original beer recipe books used at the family Breheny Brothers breweries. James was subsequently lent further copies of family beer recipe books by other family members and he understood how rare these were based on his 25 year career at CUB. James is a 3rd generation Breheny and now Managing Director of Breheny Bros Brewing.
In my interview with James I asked him what the strategy was moving forward for BBB. Where they going to keep releasing "new" beers based on old recipes? Were they looking for National Distribution? Are they looking to collaborate with CUB, or do they have a buyout strategy over the longer term?
He said they may look at their own brewery at one stage but for now they were happy with their arrangement with Burnley Brewing. One thing was clear, that the Breheny name was their greatest asset and what ever happened, they wouldn't be selling that.

So at this point you might be saying, "Cool story bro' but what about the beers?
Here is my take on the beers that I sampled.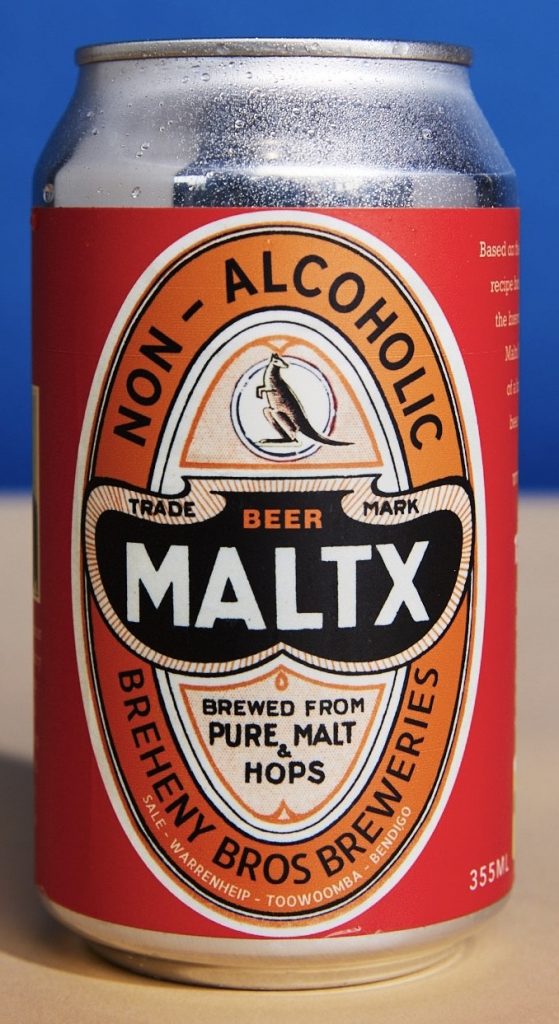 Non Alch- Original name – NON-INTOXICATING
Non-alcoholic beers have come a long way even in the last 3 years. Initially they just tasted like watered down versions of full flavour beers, but modern brewers have done wonders and some of them have so much flavour and mouthfeel, they would be hard to pick in a blind tasting against full strength beers.
But imagine trying to brew a non-alc beer in the 1920's. Who would attempt that, and why?
Well as for the "why". The temperance movement started in 1830s in Australia and early closing pubs were first introduced in South Australia in 1916. This lead to what was called the 6 o'clock swill where patrons would grab as many beers as they could, and down them before being kicked out on the streets. Whilst this might have been the motivation to produce non-alcholic beer at the time, it still would have been a brave brewer who attempted to brew one, and even more challenging, the skills to brew one. That's what makes this, at least in my mind, one of the best NA beers I have ever tasted.
Considering this is the original recipe, my first whiff transported me back to the 1920's with the aroma of sticky carpet and sweet. That is not a bad thing, because that sticky carpet aroma comes from lots of beer spilt on it, and it's probably fermenting down there. Which leads to the next aroma. Wort! Yes it smells look a brewery or brew day, with that sweet wort filling the room. It was so noticeable that once again, I felt like I was transported to the brewery where it was being made.
With my mind wandering and my nasal receptors firing messages to my brain, I tucked in and got the full experience and I was hooked. This was like no other NA beer that I had tried, and I loved it. You could taste the history, you could taste the wort, and you got a flavour experience like no other.
As for the other beers, some times I like to talk about my tasting experience with a beer, sometimes I like to let the brewer do the talking. In this case, I will leave to the brewer because I think they nail it.
Sparkling Bitter tasting notes
● Bitter is the perfect knock off beer.
● Smooth/soft with a balance of esters, hops, malts and yeast. Quite complex flavours for a simple beer, allowing the drinker to find something new with each sip.
● This beer is made for the drinker to sit on and relax.
● Moderate hop bitterness is balanced with bready malt sweetness and light yeasty esters.
● Yeast esters are low, however most noticeable is sulfur and a light apple/pear.
No diacetyl is to be present.
● The drinkability of this beer must be high.
● As light and bright as possible without filtration.
● Important that this beer presents a firm foam.
Tasting notes
● Sweet/bready Australian malts.
● Hints of floral hops and yeast esters.
● Smooth bitterness.
● Medium bodied.
● High drinkability and sessionable.

Quick Summary
Is the Breheny family ""The most influential family in Australian brewing history?"
It is a claim that could be well and truly made considering their contribution to so many different breweries. The only other one that would come close is the Coopers Family which have been continuously brewing since 1862 with 6 generations of brewers.
Where is the beer being brewed and who is brewing it?
Burnley Brewing – Brewer Michael Stanzel
Where did the recipes come from?
Descendants of the original Breheny brothers discovered the original Breheny Bros Breweries recipe books from the 1920s. They are brewin the beers today from those recipes which are over 100 years old.
What do the beers taste like?
I believe that taste just like they were intended to taste like, over 100 years ago by Breheny Brewers, and that's enough for me, BUT, on top of that, I do really like them.
You can watch my interview with James Breheny here or visit their website for more information.
Let's be honest with ourselves, beer is best served fresh, the grace period varies between styles but once a beer is tapped, packaged or leaves a brewery you can rest assured that the brewer has done everything in their power to create and deliver to you the best version of their original vision possible. So it makes sense that in order to experience the beer as the brewer intended, we would want to get out hands on it as soon as possible and have it treated with the care that it deserves to give it the greatest chance of arriving on your tongue in the best condition it can be.
Largely, this process is out of our hands as consumers, but we can also take responsibility, by staying up to date with when new batches and sourcing from the breweries themselves and constantly checking in at your local bottle shops and venues. This can take considerable effort depending on your location, available time and resources, so when we do acquire these wonderfully hand crafted creations we also need to protect them as best we can.
Some of the biggest threats to beer are oxygen, light and heat. With traditional brown glass growlers you fill the bottle straight from the tap and seal the lid, which is a good way to transport that fresh beer back home. The problem here is though you have introduced oxygen which allows bacteria to start developing and Co2 begins to be released leaving the beer flatter than intended. Even counter pressure filled growlers only delay this issue until the growler is opened, and with brown glass you prevent light UV light from entering the bottle, but in doing so attract more heat.
Unless you have grabbed yourself a GrowlerWerks uKeg that tackles all the issues mentioned above keeping your precious cargo, fresh and carbonated for up to two weeks. GrowlerWerks uKeg uses Co2 Cartridges and a double walled, vacuum insulated stainless steel body which will help protect your beer from light intrusion and also help keep your beer cold for hours during transport.
We Love Craft Beer stock the full range of GrowlerWerks uKeg 's including the uKeg64 and uKeg128 in 3 different colours, plus a range of refills and accessories in our online shop. The growler itself is durable and has a tap handle for easy dispensing so your only real issue now is where to fill up!

Where you can fill your GrowlerWerks Ukeg:
Beer Barrel Growler Station – 3 Regent Street, Chippendale.
Located a short walk from Central Station in Sydney, Beer Barrel Growler Station is situated in an understated, modest shopfront. But behind the glass doors, between the walls of growlers lies a selection of 18 different local and international beers.
Craft Cartel / Wenty North Liquor – Shop 13/26 Emma Cres, Constitution Hill.
Craft Cartel Liquor opened its doors in Sydney in 1998 and began developing a craft beer range nine years ago. They now have over 700 craft beers in store and online. New beers land daily at the Constitution Hill bottle shop which features a growler station with four rotating taps. Free craft beer tastings hosted by special guest brewers also take place in store most Fridays from 3pm to 7pm, so you can try them before you buy them!
Bondi Beach Cellars – 50 Hall Street, Bondi
We aussies love our sun and our sand, we don't mind a beer either! So what better place to have your growler filled than just a few hundred meters of one of Australia's most iconic beaches. Grab a fill up from one of their 3 regularly rotated taps and head on out for a day in the surf!
The Beach Club Collaroy – 1058 Pittwater Road, Collaroy Beach
The Beach Club Collaroy, located overlooking the beach at Collaroy has some of the best views of the coast extending from the Central Coast to Long Beach. "Australia's #1 Craft Beer Club" as voted by Beer & Brewer Magazine for their huge range of 24 taps of mostly craft beer. Fridays between 10am and 10pm members can grab $15 growler fills of selected craft beers on tap!
Bucket Boys – Ground Floor, 300 Illawarra Road, Marrickville.
Bucket Boys blur the lines between brewery, bottle shop, and bar. This collaborative effort has seen exponential growth since its doors opened in 2016 and quickly established itself as one of marrickvilles major attractions. Sporting 11 taps upstairs in the bar and 4 downstairs at the growler station in the bottle shop as well as rotating over 1000 beers in their online store and fridges!
Beer Cartel – Unit 9, 87 Reserve Road, Artarmon.
Beer Cartel is another one of Sydney's impressively stocked craft beer bottleshops, with over 1,000 beers from Australia & overseas. As well as a great range of bottled craft beer they do growlers (and squealers), a tasting room and a monthly beer club, plus fantastic beer gifts and beer glasses. Their growler station currently has 4 taps and a constantly rotating range
Club Rivers – The Malt Barrel – 32 Littleton Street Riverwood
The Malt Barrel bar sits as the center piece of the newly renovated club. With a selection of 6 taps, the team at the Malt Barrel continually seek to tap some of the countries best and most sort after releases. With deals for club members making them one of the cheapest venues to fill your growler.
The Oak Barrel – 152 Elizabeth Street, Sydney.
The Oak Barrel is one of Australia's oldest bottle shops. Independent since 1956, the Oak Barrel has stayed ahead of the curb with its outstanding range of small producer and natural wine, single malt whisky, craft beer and spirits. While the Oak Barrel only have 1 tap for growler fills they make the most of them by always having an interesting choice. Members discounts available for growler fills too.
You can also fill your growler at one of many of Sydneys craft breweries:
The Grifter Brewing Company – 1/391-397 Enmore Road, Marrickville.
Sauce Brewing Co. – 1a Mitchell St, Marrickville.
Young Henrys – 76 Wilford Street, Newtown.
Willie the Boatman – suite 202/ 75 Mary St, Saint Peters.
Rocks Brewing Company – 160 Bourke Rd, Alexandria.
Nomad Brewing Co. – 5 Sydenham Road, Brookvale.
Staves Brewery – 4-8 Grose Street, Glebe.
Endeavour Tap Rooms Sydney – 39-43 Argyle Street, Sydney.
Yulli's Brews – 75A Burrows Road, Alexandria.
Frenchies Bistro and Brewery – 6/61 Mentmore avenue, The Cannery, Rosebery.
Wildflower Brewing & Blending – 11-13 Brompton St, Marrickville.
Stockade Brew Co – 25 Cadogan St, Marrickville.
One Drop Brewing Co. – 5 Erith St, Botany.
Sunday Road Brewing – 147 Bath Rd, Kirrawee.
Sydney Brewery – 28 Albion Stret, Surry Hills.
Lord Nelson Brewery Hotel – 19 Kent Street, The Rocks.
Wayward Brewing Company – Unit 1-3 Gehrig Lane, Camperdown.
Modus Operandi Brewing Co. – 14 Harkeith Street, Mona Vale.
Batch Brewing Company – 44 Sydenham Rd, Marrickville.
Dad & Dave's Brewing – 2/1 Chard Road, Brookvale.
Hairyman Brewery – Unit 10, 12-14 Northumberland Road, Caringbah.
Shark Island Brewing Company – Unit 8/29-33 Waratah St, Kirrawee.
Ekim Brewing Co. – 11/1 Marina Cl, Mount Kuring-Ga.
Basement Brewhouse – Bankstown Sports – 8 Greenfield Parade, Bankstown.
Riverside Brewing Company – 2 North Rocks Road, North Parramatta.
Akasha Brewing Company – 10A Spencer Street, Five Dock.
Casey's Beer – 4/53 -55 Regentville Rd, Jamisontown.
Rusty Penny Brewing Co – 5/4 Dean Place, Penrith.
By Adrian Marcatili – Adrian is a long time craft beer enthusiast and the Sydney Ambassador for We Love Craft Beer Australia.
Do you own a Brewery or Craft Beer venue? Are you running a Craft Beer Festival or selling products in the industry? What ever you are doing, the Craft Beer Industry is a specialised industry and it requires specialised marketing.
We Love Craft Beer provides a range of marketing services to the Craft Beer industry through our website, social media channels and in conjunction with our own Digital Marketing Agency Solutions 4 Biz.
So no matter what business you are running, or what your needs are, we can help market your business. Below are some of the ways we can help you.
Access to the We Love Craft Beer Network
We can provide you with direct access to over 14,000 Craft Beer Lovers through a range of channels and marketing including
Organic and Paid post across social media
Mentions by Social Influencers
Banner Ads on our web site
Inclusions in Email Newsletters
Involvement in Competitions and Promotions
Press releases and content writing
Reviews, Blogging and Vlogging
Our Digital Marketing Agency can provide a full range of professional Marketing services including
Web development and management
Logos and Branding
Organic and paid Social media Marketing
Email marketing
SEO and Google Adwords
Content writing (Blogging and Press Releases)
Marketing plans
Market research
Online Polls and Surveys
We also offer the following specialised services for individual businesses
Breweries
Brewery Reviews
Promotional Products and Merchandising
Listing on our Find Beer App
Distribution and Agency agreements
Set up and management of Ale Trails
Craft Beer Venues
Promotion of Tap Take overs and special events
Promotional Products and Merchandising
Listing on our Find Beer App
Craft Beer Retailers
Craft Beer Festivals
Promotional Products and Merchandising
Professional Video production for promotional purposes either before or at the event
Incentives to our members to attend (discounts etc)
Competitions and promotions in the lead up to the event
Tour groups to the event (subject to numbers and lead time)
Live Vlogging services at the Festival
Sale of tickets through our web site and social media channels
Not every business is big enough to employee their own in house marketing person, and whilst you might know a lot about brewing or running a venue, you are probably not an expert in marketing. Well never fear, we can help you.
Our Business and Marketing consultant can help you with all of your marketing needs, and we can be available as much or as little as you need.
We already work with a number of (non competing) clients in the Craft Beer industry and have loads of experience. So if you are looking to build or grow your business and you need some help with your marketing, contact us today.
We Love Craft Beer and Brewer Direct are on a mission to find EVERY Craft Beer venue in Australia.
Why? Because we want to make sure that every single one of them can be found in our Craft Beer Finder App. We already have over 550 but we know there are plenty more out there and we want you to help us find them.
Your Mission should you chose to accept it, is to send us a list of any venues that are NOT already in our Craft Beer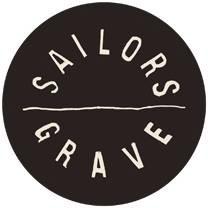 Finder. Here is what to do
1. Visit our Craft Beer Finder
2. Do a search for your Craft Beer venues in your area
3. If you know of any that we have missed, email them to us
4. For EVERY venue that you email us, that is not already in the finder, you will receive 1 entry into our competition
The person who sends us the most venues will win a Brewer Direct 12 pack of Sailors Grave Beer valued at $73
Conditions of Entry. Your email address will be added to our database and you will receive some special offers on craft beer. Competition closes 31 August. Winner announced Friday 1 September 2017.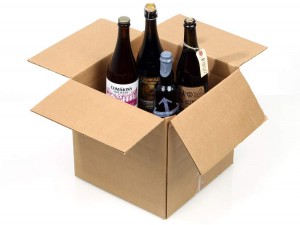 Who doesn't love receiving beer in the mail? Not us ! (Is that a double negative?) Anyway, we like it which is why we decided to set up our BeerMail TM  group.
What is Beer Mail  ?
It's simple really you just send beers to another person in the group via mail. You send beers to one person and another person sends them to you,  sorta like a Secret Santa, but it's not a secret and there is no Santa.
How does it work?
First you register to be in the group, then it works like this:
The first person sends to the second person
The second person sends to the third person
The third person sends to the fourth person
The last person sends to the first person
Each month we mix up the group so you are not always sending to the same person, or receiving beers from the same person.
When?
We run our BeerMail TM program once a month, so each person receives beer and sends beer at the same time. You send your beer to one person and while your beers are going to his/her place, their beers are on there way to your place. It all happens in one week, so you don't have to wait to get your beers.
How Much ?
Each BeerMail TM package should contain beers to the value of $20-$25 plus postage. Your package can contain one beer or several, just make them good ones, ones that you would like to drink yourself, or you know the other person you are sending to likes.
FAQ
Q: What sort of beers shouldn't I send?
A: What ever you think the next person would like to drink, but warning if you send O'Briens you are instantly banned (unless the person you are sending it to is a-silly-act) !
Q: Where do I sign up?
A: Right here in your Facebook Group !
Just post a comment and say you want to join in our next BeerMail TM program and we will add you in.