With new breweries constantly opening across Australia it's hard to keep up with them all, so you tend to look out for ones that stick out. When you see a post about a beer company claiming to be from "The most influential family in Australian brewing history", that does prick your attention. That is exactly what happened when I heard about Breheny Bros Breweries.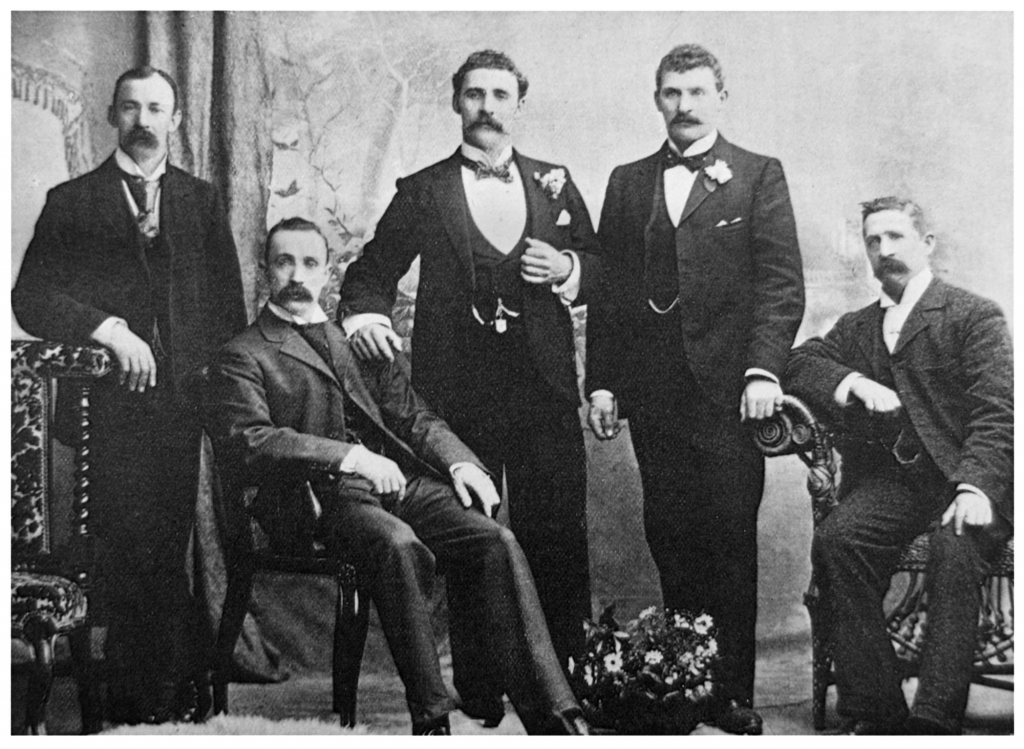 A quick online search turned up the website which touted claims such as "18 Breheny men working in dozens of breweries from 1850 – 1950." Now this isn't your usual back story for a new brewery where "3 mates quit their jobs in IT to follow their passion for beer" and launched their new Brewery called "Bro, Bro and Bro Co". (Credit for that name goes to Tiff an Linds from Crack the Ceiling Podcast). This is a serious back story that claims that Breheny Bros are Brewing Royalty and that was something I needed to find out more about.
You can watch my interview with James Breheny, Managing Director of Breheny Bros Brewries or keep reading.
The website was quite informative with detailed stories about the families brewing history and their involvement with several major breweries including Abbotsford and Geelong which both ended up being owned by CUB. The history spanned over 100 years and there were still Breheny decedents working in the brewing industry today, most notably at Grand Ridge Brewing in Victoria. It became quickly apparent that this was no marketing hype, but a genuine story about a family that made significant input into the Australian brewing industry.
As much as I love my beer history, I also wanted to know more about the beer and again, the website provided plenty of detail. There were numerous "old labels" of beers with "classic" style names like Sparkling Bitter, Royal Lager, Queensland Bitter, and Superior Stout. Of course I had to put my style Nazism aside knowing full well that the BJCP style guidelines didn't exist in the 1850's so the real question was, "How can they brew beers that were as authentic as the labels?"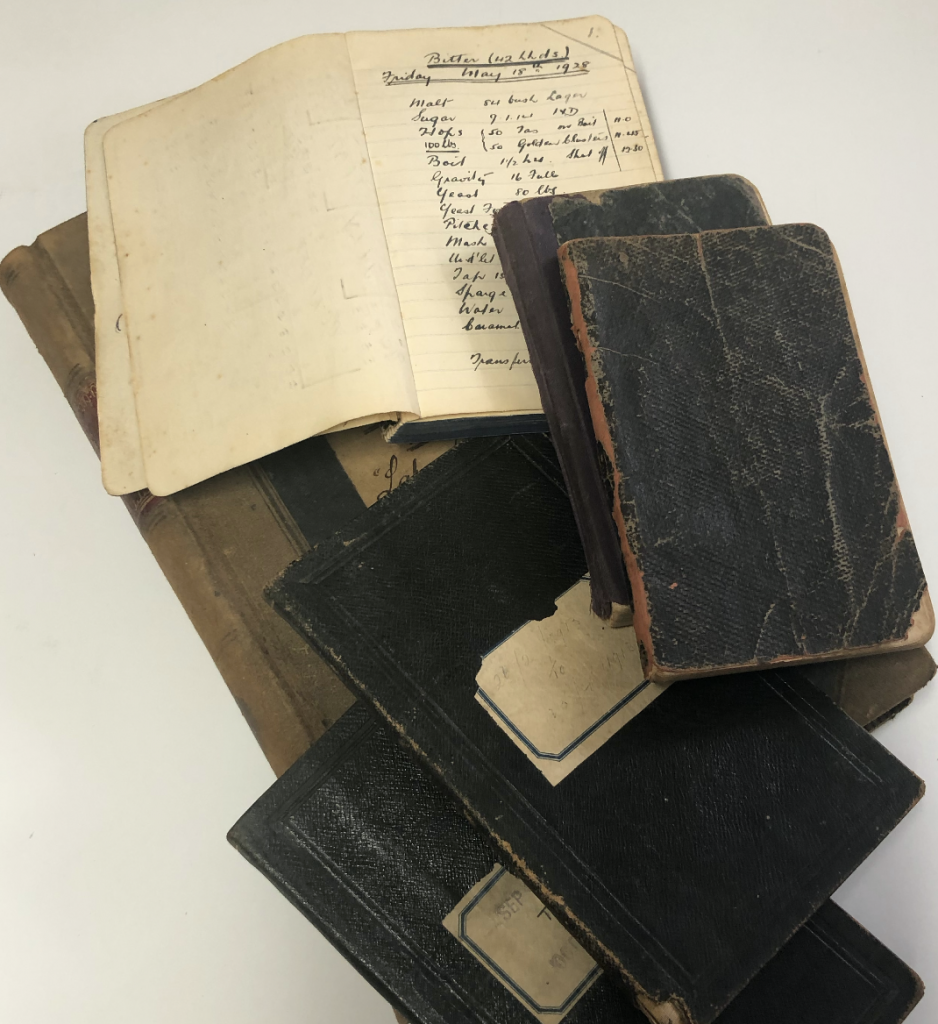 Then I read "Descendants of the original Breheny brothers discovered the original Breheny Bros Breweries recipe books from the 1920s ". Imagine the excitement of coming across a recipe book of beers over 100 years old. My head started spinning, first thinking about holding a significant piece of history and then dreaming about what that beer would taste like.
That's where James Breheny found himself in 2021 in the middle of covid, when his cousin John Breheny lent him one of the original beer recipe books used at the family Breheny Brothers breweries. James was subsequently lent further copies of family beer recipe books by other family members and he understood how rare these were based on his 25 year career at CUB. James is a 3rd generation Breheny and now Managing Director of Breheny Bros Brewing.
In my interview with James I asked him what the strategy was moving forward for BBB. Where they going to keep releasing "new" beers based on old recipes? Were they looking for National Distribution? Are they looking to collaborate with CUB, or do they have a buyout strategy over the longer term?
He said they may look at their own brewery at one stage but for now they were happy with their arrangement with Burnley Brewing. One thing was clear, that the Breheny name was their greatest asset and what ever happened, they wouldn't be selling that.

So at this point you might be saying, "Cool story bro' but what about the beers?
Here is my take on the beers that I sampled.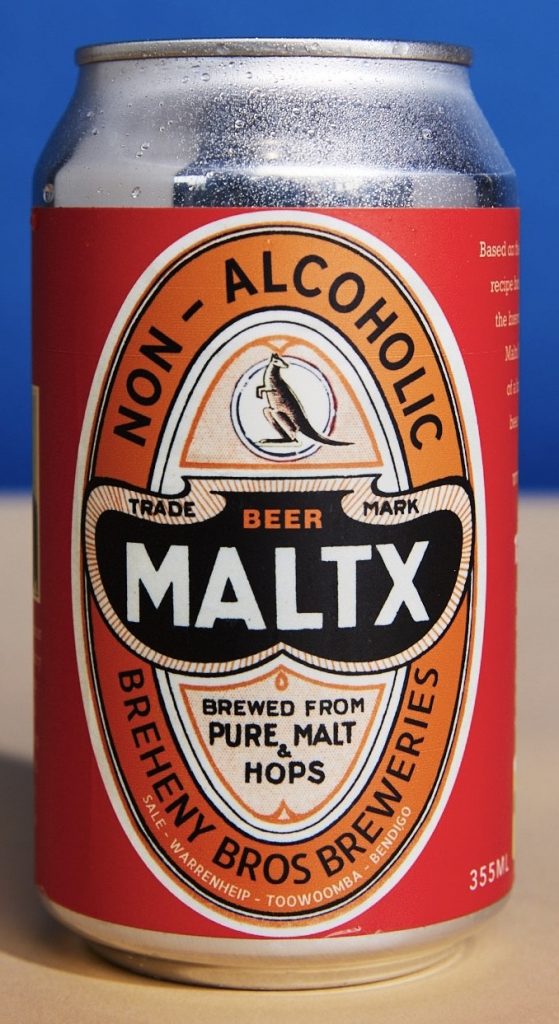 Non Alch- Original name – NON-INTOXICATING
Non-alcoholic beers have come a long way even in the last 3 years. Initially they just tasted like watered down versions of full flavour beers, but modern brewers have done wonders and some of them have so much flavour and mouthfeel, they would be hard to pick in a blind tasting against full strength beers.
But imagine trying to brew a non-alc beer in the 1920's. Who would attempt that, and why?
Well as for the "why". The temperance movement started in 1830s in Australia and early closing pubs were first introduced in South Australia in 1916. This lead to what was called the 6 o'clock swill where patrons would grab as many beers as they could, and down them before being kicked out on the streets. Whilst this might have been the motivation to produce non-alcholic beer at the time, it still would have been a brave brewer who attempted to brew one, and even more challenging, the skills to brew one. That's what makes this, at least in my mind, one of the best NA beers I have ever tasted.
Considering this is the original recipe, my first whiff transported me back to the 1920's with the aroma of sticky carpet and sweet. That is not a bad thing, because that sticky carpet aroma comes from lots of beer spilt on it, and it's probably fermenting down there. Which leads to the next aroma. Wort! Yes it smells look a brewery or brew day, with that sweet wort filling the room. It was so noticeable that once again, I felt like I was transported to the brewery where it was being made.
With my mind wandering and my nasal receptors firing messages to my brain, I tucked in and got the full experience and I was hooked. This was like no other NA beer that I had tried, and I loved it. You could taste the history, you could taste the wort, and you got a flavour experience like no other.
As for the other beers, some times I like to talk about my tasting experience with a beer, sometimes I like to let the brewer do the talking. In this case, I will leave to the brewer because I think they nail it.
Sparkling Bitter tasting notes
● Bitter is the perfect knock off beer.
● Smooth/soft with a balance of esters, hops, malts and yeast. Quite complex flavours for a simple beer, allowing the drinker to find something new with each sip.
● This beer is made for the drinker to sit on and relax.
● Moderate hop bitterness is balanced with bready malt sweetness and light yeasty esters.
● Yeast esters are low, however most noticeable is sulfur and a light apple/pear.
No diacetyl is to be present.
● The drinkability of this beer must be high.
● As light and bright as possible without filtration.
● Important that this beer presents a firm foam.
Tasting notes
● Sweet/bready Australian malts.
● Hints of floral hops and yeast esters.
● Smooth bitterness.
● Medium bodied.
● High drinkability and sessionable.

Quick Summary
Is the Breheny family ""The most influential family in Australian brewing history?"
It is a claim that could be well and truly made considering their contribution to so many different breweries. The only other one that would come close is the Coopers Family which have been continuously brewing since 1862 with 6 generations of brewers.
Where is the beer being brewed and who is brewing it?
Burnley Brewing – Brewer Michael Stanzel
Where did the recipes come from?
Descendants of the original Breheny brothers discovered the original Breheny Bros Breweries recipe books from the 1920s. They are brewin the beers today from those recipes which are over 100 years old.
What do the beers taste like?
I believe that taste just like they were intended to taste like, over 100 years ago by Breheny Brewers, and that's enough for me, BUT, on top of that, I do really like them.
You can watch my interview with James Breheny here or visit their website for more information.