On Saturday the 25th of November I visited The Dr Morse Bar in Collingwood, Victoria for the release of the Co-Conspirators Brewing Co. The Bookie Pale Ale in cans.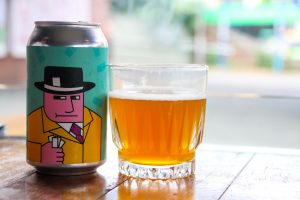 The Co-Conspirators Brewing Co. are gypsy brewers consisting of two couples; Deon & Maggie, along with Tim & Jacqui. The couples came together through their local home brew club the Merri Mashers, of which, Tim is the president. In the 12 months they have been around they have already established themselves in the craft beer industry with great beers including;The Butcher, The Bean Counter and The Matriarch. They would love to have their own venue to brew from but that is some way in the future just now.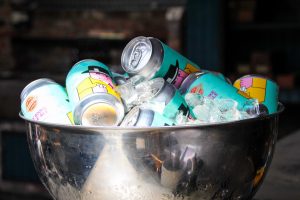 Look out for an upcoming collaboration with Kaiju and pay attention to the codes that appear on co-conspirators range of cans, just a point of difference and adding a little bit of fun.
The release of The Bookie Cans was very well attended and well received, with all enjoying the beer.
The Bookie, Pale Ale, 4.6% abv, this has a golden colour and a sweet tropical fruit aroma. It has a nice slightly sweet, fruity initial taste before a large bitterness on the finish that lingers.
I would like to thank Deon and Jacqui for their hospitality when we attended this event.